Garmin Panoptix Ps22-Tr LivevÜ Forward & Down Transducer
Condition: New
Free Two Day Shipping*
Garmin Panoptix Ps22-Tr LivevÜ Forward & Down Transducer
Panoptix™ PS22-TR LiveVü Forward & Down Transducer
Trolling Motor Transducer with 2 Panoptix LiveVü Modes
LiveVü Forward sonar shows the structure and fish ahead and around your boat
LiveVü Down sonar shows below and around your boat for vertical fishing and jigging
Narrow beam angle (20 degrees) for crisp, improved resolution and clear images
Mounts to the shaft or motor barrel of a trolling motor
One-screw mount design makes it easy to change modes
Garmin is the first to bring 2 modes of Panoptix sonar imaging to 1 transducer for your boat. Panoptix all-seeing sonar is unlike anything you've ever seen on the water. It gives you the ability to see all around your boat and below it - in real time - up to 100' away.
It's Not Just Sonar — It's Panoptix Sonar
Panoptix delivers a whole new perspective to fishing. Other sonar only shows images of fish your transducer has passed over. To capture those images, your boat must be moving. Everything that shows up on your screen is technically history; it's all in the past. With Panoptix LiveVü Forward and LiveVü Down sonars, your boat can be moving or stationary. Wherever your trolling motor is pointed, you'll see live images of what is happening under the water.
Fishing Comes Alive with Panoptix
Watch your lure as it sinks, and see its depth and movement as you retrieve it. See it move in relation to structure in the water. See fish swimming and reacting to your bait. If they attack, you'll see and feel the hit! Once on the hook, watch the fight on your screen as it happens. With Panoptix LiveVü Forward and LiveVü Down, you can see it all come to life up to 100' away or below your boat.
In the Box:
Panoptix PS22-TR transducer with integrated 4 meter network and power cable
Trolling motor shaft mount
Trolling motor barrel mount
Documentation
Specifications:
Frequency: 417 kHz
Power: 48W
Beamwidth: LiveVü: 20°x100°
Maximum depth: 300' Down; 300' Forward
Depth/Speed/Temperature: Depth and Temperature
Number of pins: Ethernet
Cable length: Power Cable 13'; Ethernet Cable 13'
Supported deadrise/Transom angles: Trolling motor shaft. or Barrel mount

WARNING: This product can expose you to chemicals which are known to the State of California to cause cancer, birth defects or other reproductive harm. For more information go to P65Warnings.ca.gov.
Manufacturer Part Number: 010-01945-00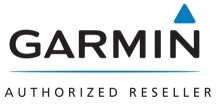 More Information
Special Shipping Message
Free Two Day Shipping*
Manufacturer Part Number:
010-01945-00
Specifications:

Cable Length (Feet) = 13'
Mounting Style = Trolling Motor
Temperature = Yes
Speed Included = No
Imagining = Down/Forward

Product Video:
Return Policy
Hodges Marine accepts returns for up to thirty (30) days after shipment. Our return policy does not apply to the following goods: Open software, mapping/chart data cards, international orders, freight truck only items, and special order items. These items are not eligible for return, refund or exchange. Shipping charges (if any) are non-refundable. If your return is accepted by Us, We will provide one of the following within a reasonable time: an exchange of merchandise for the item returned, a non-transferable merchandise credit, a credit to the payment card or original method of payment used to pay for the item, a check, or another remedy that we determine in good faith is appropriate in the circumstances. Customer must request a return merchandise authorization (RMA) through the product returns link on our website or by emailing us at [email protected]. A RMA number will be issued with instructions for returning the package within a reasonable time (normally 1-3 business days).