Garmin Running Dynamics Pod
Condition: New
Free Ground Shipping*
Garmin Running Dynamics Pod
Running Dynamics Pod
Computes and Transmits Meaningful Data
Computes and sends 6 running dynamics metrics to your compatible device¹
Battery life: replaceable battery lasts up to 1 year (assuming 1 hour daily use)
Automatically turns itself on and off
Tiny size: at less than 0.5 ounces, you'll forget it's there
Compatible devices connect² with the Garmin Connect™ Mobile app to automatically sync your data and connect with others
Train Hard, Run Free
The Running Dynamics Pod easily clips onto your waistband to measure the running dynamics you need to beat yesterday. It gives you the option to run without a heart rate monitor chest strap. Once paired with your compatible smartwatch¹, just clip it to the back and center of your waistband and start your run.
Review Your Form
View and analyze important running metrics such as your cadence, stride length, ground contact time and balance, vertical oscillation and vertical ratio. These bio-mechanical measurements can help you understand your running form so you can perform better on race day.
How It Works:
The Running Dynamics Pod has an accelerometer in the module that measures torso movement to calculate these 6 running metrics:
Cadence is the number of steps per minute. It displays the total steps (right and left combined)
Ground contact time balance displays the left/right balance of your ground contact time while running. It displays a percentage. For example, 53.2 with an arrow pointing left or right
Stride length is the length of your stride from 1 footfall to the next. It is measured in meters
Vertical oscillation is your bounce while running. It displays the vertical motion of your torso, measured in centimeters for each step
Vertical ratio is the ratio of vertical oscillation to stride length. It displays a percentage. A lower number typically indicates better running form
Ground contact time is the amount of time in each step that you spend on the ground while running. It is measured in milliseconds
¹Compatible with Forerunner® 935/735XT and fÄ"nix® 5/Chronos
²When the compatible device is paired with compatible smartphone

WARNING: This product can expose you to chemicals which are known to the State of California to cause cancer, birth defects or other reproductive harm. For more information go to P65Warnings.ca.gov.
Manufacturer Part Number: 010-12520-00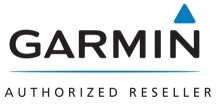 More Information
Special Shipping Message
Free Ground Shipping*
Manufacturer Part Number:
010-12520-00
Specifications:

Logging Capability = Yes
Motion Detection (GPS/Accelerometer) = Yes

Product Video:
Return Policy
Hodges Marine accepts returns for up to thirty (30) days after shipment. Our return policy does not apply to the following goods: Open software, mapping/chart data cards, international orders, freight truck only items, and special order items. These items are not eligible for return, refund or exchange. Shipping charges (if any) are non-refundable. If your return is accepted by Us, We will provide one of the following within a reasonable time: an exchange of merchandise for the item returned, a non-transferable merchandise credit, a credit to the payment card or original method of payment used to pay for the item, a check, or another remedy that we determine in good faith is appropriate in the circumstances. Customer must request a return merchandise authorization (RMA) through the product returns link on our website or by emailing us at [email protected]. A RMA number will be issued with instructions for returning the package within a reasonable time (normally 1-3 business days).