Garmin Gt52hw-Tm Plastic, Tm Or Trolling Motor Transducer, High Wide Chirp/DownvÜ/SidevÜ - 455/800khz, 500w
Condition: New
Free Ground Shipping*
Garmin Gt52hw-Tm Plastic, Tm Or Trolling Motor Transducer, High Wide Chirp/DownvÜ/SidevÜ - 455/800khz, 500w
GT52HW-TM Plastic, TM or Trolling Motor Transducer, High Wide CHIRP/CHIRP DownVü/SideVü - 455/800kHz, 500W, 12-Pin


GT52HW-TM transducer is perfect for freshwater fishermen who want CHIRP traditional sonar and CHIRP DownVü and CHIRP SideVü scanning sonar. This transom mount transducer consistently displays clear and crisp fish arches with superior target separation as well as clear definition of structure below and to the side of the boat.

The 12-pin transducer features high wide band CHIRP traditional sonar (150-240 kHz) and has a power rating of 250 W. The CHIRP DownVü and SideVü (455/800 kHz) elements have a power rating of 500 W each (1,500 W total).

GT52HW-TM is ideal for mounting to a trolling motor due to its compact size. For installation, follow the included instructions carefully to avoid damaging your boat.
Features:
Frequency: CHIRP High Wide (150-240 kHz); ClearVü CHIRP 455 kHz (425-485 kHz) & 800 kHz (790-850 kHz)
Power: Traditional 250 W; ClearVü/SideVu 350 W
Beamwidth: Traditional (24-16); ClearVü/SideVü (2.0x50 @ 455 kHz) & (1.0x30 @ 800 kHz)
Maximum depth: Traditional: 800 ft.; ClearVü: 500 ft.; SideVü: 500 ft.
Depth/Speed/Temperature: Depth and Temperature
Number of pins: 12-pin
Cable length: 20 ft.
Supported deadrise/Transom angles: 0°-70° degree transom

WARNING: This product can expose you to chemicals which are known to the State of California to cause cancer, birth defects or other reproductive harm. For more information go to P65Warnings.ca.gov.
Manufacturer Part Number: 010-12405-00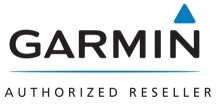 More Information
Special Shipping Message
Free Ground Shipping*
Manufacturer Part Number:
010-12405-00
Specifications:

Temperature = Yes
Speed Included = No
Chirp = High Wide/Non Traditional
Cable Length (Feet) = 20'
Pins = 12
Mounting Style = Transom
Imagining = Standard/Down/Side
Customer Questions
Need extension for the 12 pin cable
You can click here for the 10' extender or click here for the 30' extender.
can I mount this to a Minn Kota power drive v2 55lb, 54" Trollin motor? if so what bracket do I need.
Yes, the Garmin Gt52hw-Tm comes with a trolling motor mount, so you should not need any other adapters along with it.
Return Policy
Hodges Marine accepts returns for up to thirty (30) days after shipment. Our return policy does not apply to the following goods: Open software, mapping/chart data cards, international orders, freight truck only items, and special order items. These items are not eligible for return, refund or exchange. Shipping charges (if any) are non-refundable. If your return is accepted by Us, We will provide one of the following within a reasonable time: an exchange of merchandise for the item returned, a non-transferable merchandise credit, a credit to the payment card or original method of payment used to pay for the item, a check, or another remedy that we determine in good faith is appropriate in the circumstances. Customer must request a return merchandise authorization (RMA) through the product returns link on our website or by emailing us at [email protected] A RMA number will be issued with instructions for returning the package within a reasonable time (normally 1-3 business days).