Garmin Gnx Wireless Sail Pack 43
Condition: New
Free Ground Shipping*
Garmin Gnx Wireless Sail Pack 43
GNX™ Wireless Sail Pack 43
The Sail Pack You Need with 43 mm Transducers
Includes Garmin GNX™ Wind and GNX 20 marine instruments, gWind™ Wireless 2 transducer, plus GDT 43 and GST 43 with 43 mm fittings and adapters for NMEA 2000® network sharing
GNX Wind and GNX 20 instruments have highly visible monochrome LCD displays
gWind Wireless 2 transducer eliminates running wires through masts up to 50 feet
Accurate water depth, water speed and water temperature data and more
Easy plug-and-play installation with NMEA 2000 network
Update your sailboat's electronics with the GNX Wireless Sail Pack 43 that includes everything you need with 43 mm transducer fittings for depth, temperature and water speed.
GNX Wind Instrument
GNX Wind gives you the wind data necessary to make confident decisions. Featuring high-visibility, glass-bonded backlit monochrome LCD display with customizable backlight colors, GNX Wind interfaces through the NMEA 2000 network to show 2 data fields and a digital wind rose simultaneously to display true and apparent wind data, steering guidance, boat speed and more. Low power consumption of 350 mW daylight (no backlight) and 400 mW nighttime (mid-level backlight) is perfect for sailboats. Customizable user settings allow you to configure the screen layout to your preferred setting. Display configurations include more than 15 important marine parameters for wind, speed and navigation. The GNX Wind connects wirelessly with the gWind Wireless 2 and also to a quatix® 3 GPS marine smartwatch via ANT® technology to stream wind data directly to your wrist.
gWind Wireless 2 Transducer
gWind Wireless 2 offers an easy-to-install solution that eliminates running wires through masts up to 50 feet. Accurate wind signals are sent wirelessly via an ANT connection directly to a GNX Wind instrument or to a compatible Garmin GPSMAP® chartplotter. The transducer features renowned Nexus twin-fin technology with a 3-bladed propeller, providing accurate wind speed and stable wind angle in lighter wind conditions.
GNX 20 Marine Instrument
The easy-to-read GNX 20 display with black digits on a white or color background clearly shows water depth, boat speed through the water, water temperature and 50-plus marine and boat parameters through the NMEA 2000 network. Customizable user settings allow you to choose from 5 available display configurations for sailboat or powerboat user profiles: single, dual and triple function plus gauge and graph mode to display wind, depth and speed data, or customize the pages to display the marine and boat data most important to you. Its glass-bonded display with anti-glare lens coating provides excellent daytime and nighttime readability with high-contrast digits scalable up to 36 mm. Uses only 25 mA with 350 mW daytime usage requiring no backlight and just 400 mW with a mid-level backlight setting at night.
GDT 43 & GST 43 Transducers with 43mm Fittings
If you already have 43 mm fittings for your thru-hull transducers, there_s no need to drill new holes. The bundle includes 43 mm thru-hull transducers, which can retrofit boats with existing Nexus TH43 transducers. The GST 43 is a speed and temperature transducer and the GDT43 is a depth transducer. Each transducer comes with an adapter that allows data to be shared over the NMEA 2000 network to a compatible Garmin chartplotter or instrument display.
In The Box
gWind Wireless 2 transducer with mast bracket
GNX™ Wind
GNX™ 20
GST™ 43 thru-hull speed and temperature transducer
GST 10 adapter cable
GDT™ 43 thru-hull depth sensor
NMEA 2000® adapter
NMEA 2000 power cable
NMEA 2000 terminators
2 NMEA 2000 drop cable (2 meters)
4 NMEA 2000 T-connectors
Mounting hardware
NiMH battery
Documentation

WARNING: This product can expose you to chemicals which are known to the State of California to cause cancer, birth defects or other reproductive harm. For more information go to P65Warnings.ca.gov.
Manufacturer Part Number: 010-01616-30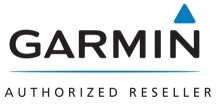 More Information

| | |
| --- | --- |
| Special Shipping Message | Free Ground Shipping* |
| Manufacturer Part Number: | 010-01616-30 |
| Specifications: | Instrument Function = Multifunction |
Customer Questions
How are they powered? Solar?
Power Usage: Battery (rechargeable though the solar panel)
How are they powered?
Power Usage: Battery (rechargeable though the solar panel)
Return Policy
Hodges Marine accepts returns for up to thirty (30) days after shipment. Our return policy does not apply to the following goods: Open software, mapping/chart data cards, international orders, freight truck only items, and special order items. These items are not eligible for return, refund or exchange. Shipping charges (if any) are non-refundable. If your return is accepted by Us, We will provide one of the following within a reasonable time: an exchange of merchandise for the item returned, a non-transferable merchandise credit, a credit to the payment card or original method of payment used to pay for the item, a check, or another remedy that we determine in good faith is appropriate in the circumstances. Customer must request a return merchandise authorization (RMA) through the product returns link on our website or by emailing us at [email protected]. A RMA number will be issued with instructions for returning the package within a reasonable time (normally 1-3 business days).