Garmin Gmr Fantom 18x Dome Radar - White
Condition: New
Free Two Day Shipping*
Garmin Gmr Fantom 18x Dome Radar - White
GMR Fantom™ 18x Dome Radar - White
See what's coming on your compatible chartplotter with GMR Fantom™ 18x dome radar. When visibility is low and situational awareness is crucial, you need a radar you can depend on. Get 50 watts of output power for long-range and better target detection. Confidently travel at higher speeds — and detect boats approaching at high speeds — with up to 60 RPM rotation speed. The power save feature lets you choose when you need more power or less, so you have power when you need it and can conserve it when you don't. With timed transmit mode, you can even specify active and inactive times down to the second to help reduce power consumption so you can stay on the water longer than ever. MotionScope™ technology helps detect moving targets and highlights them in different colors so you can navigate around other boats or severe weather.
Features:
18" 50-watt solid-state dome radar features a long-range and improved target detection on your compatible chartplotter
Adjust on-screen target resolution for better separation based on your surroundings by using the target size feature
Up to 60 RPM rotation speed for a refresh rate that can detect movement at any speed
The power save feature lets you draw more or less power based on the performance you need
Timed transmit mode lets you specify active and inactive times down to seconds instead of minutes for reduced power consumption
MotionScope™ technology uses the Doppler effect to detect moving targets and highlight targets on your compatible chartplotter in different colors as they move toward or away from you
True echo trails leave a historical "trail" on your compatible chartplotter to help you quickly and easily identify moving targets and potential collision threats
Dual range provides split-screen images on your compatible chartplotter with separate range settings and controls for both close and long range
Dual radar support allows each of your compatible chartplotters on your boat to pull data from one of two different radar sources to provide redundancy
Dynamic Auto Gain automatically adjusts to your surroundings for optimal performance in all conditions
Dynamic Sea Filter automatically adjusts sea clutter based on sea conditions
Radar overlay displays radar images over maps on your compatible chartplotter
What's in the Box?
GMR Fantom 18x
Power cable (15 m/49.21 ft)
Network cable (15 m/49.21 ft)
Installation instructions
Mounting hardware kit and template

WARNING: This product can expose you to chemicals including LEAD which is known to the State of California to cause cancer, birth defects or other reproductive harm. For more information go to P65Warnings.ca.gov.
Manufacturer Part Number: 010-02584-00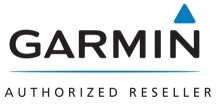 More Information
Special Shipping Message
Free Two Day Shipping*
Manufacturer Part Number:
010-02584-00
Specifications:

Array Size (Inches) = 18"
Power - Output = 50w
Range - Max (Miles) = 48nm

Product Video:
Return Policy
Hodges Marine accepts returns for up to thirty (30) days after shipment. Our return policy does not apply to the following goods: Open software, mapping/chart data cards, international orders, freight truck only items, and special order items. These items are not eligible for return, refund or exchange. Shipping charges (if any) are non-refundable. If your return is accepted by Us, We will provide one of the following within a reasonable time: an exchange of merchandise for the item returned, a non-transferable merchandise credit, a credit to the payment card or original method of payment used to pay for the item, a check, or another remedy that we determine in good faith is appropriate in the circumstances. Customer must request a return merchandise authorization (RMA) through the product returns link on our website or by emailing us at [email protected]. A RMA number will be issued with instructions for returning the package within a reasonable time (normally 1-3 business days).